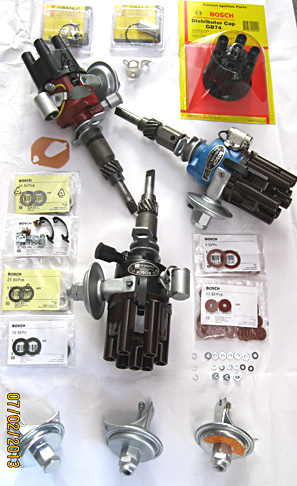 Factory rebuilt to original specs with new Bosch parts
($50 extra until we receive yours)
The Colours have been professionally matched to be identical to the GMH Colours; GMH Red for 48-215 (FX) and FJ Bosch Distributors Black for German made FE, FC and FB Distributors Blue for Australian made Bosch Distributors.
We have Remanufactured Delco Remy Distributors that were also used on the 48-215 (FX) Model Engines.
(12 Months Warranty)
Calculating Delivery: Add to your basket and the system will calculate the delivery cost accurately when you add your delivery address, before you commit to anything.