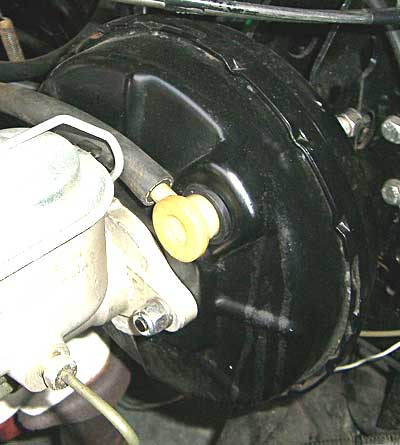 Whether you're swapping to a dual master cylinder system for safety, upgrading from drums to disc brakes or upgrading your existing disc brakes, an ABR Custom-made Booster will give you the maximum benefit and stopping power. In some cases parts to repair your existing booster may no longer be available so this is an ideal option.
eg.
Explanation of this Service
We use a suitable locally available booster like PBR and modify it to suit your vehicle's firewall, pedal connection but master cylinder fits without modification.
What we need to make your Custom booster
Generally, the best way is to send us your existing booster to ensure your Custom-made ABR booster will bolt right in on the firewall and have the correct length pedal to booster pin.
Add $80 if you can't send us your booster as a core exchange
Delivery: Custom-made & shipped by courier within 7-10 working days