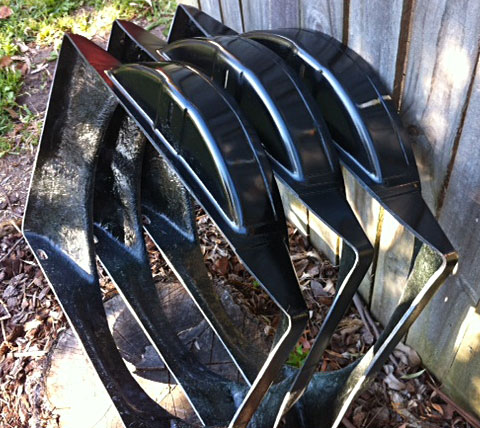 The original material is extremely brittle. A few hairline cracks and bingo!
Choose for 63-65 Riviera or 65-66 Wildcat Electra
AUSTRALIAN-MADE FIBREGLASS REPRODUCTIONS
These are top quality fibreglass and very strong compared to original material.
The finish on the outside will be smoother than the original finish and the black gelcoat is ready to go or paint in your choice of colour and finish.