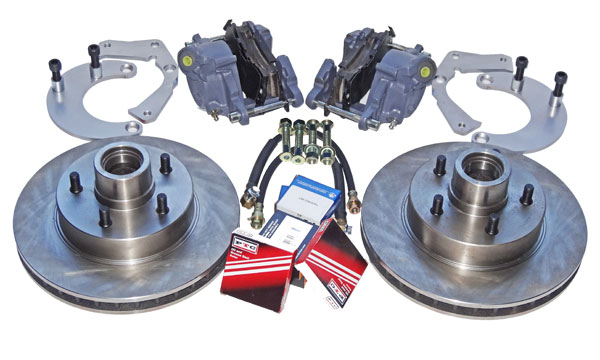 BUICK Disc Brake Conversion Kit
(this kit will fit all 15" factory rims)
These powerful calipers and large rotors are designed to stop 2 ton+ cars and trucks but yet compact enough to fit factory 15" rims without any modifications to your vehicle or the need for wheel spacers. Spare parts and pads are readily available.
Computer designed and precision waterjet cut brackets.


Easy to fit.