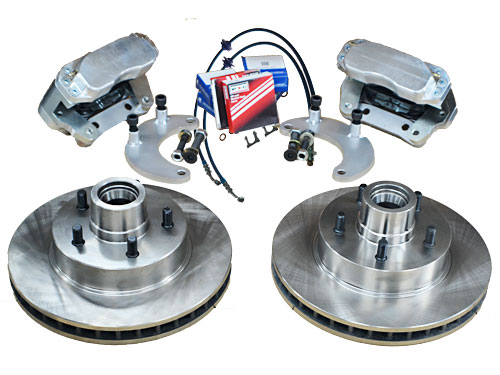 Two Disc brake Kits available for Big Buicks
(63-70 Riviera, 61-70 Electra, LeSabre, Invicta and Wildcat)
Proudly Made in Australia
1) 4-Spot Billet Disc Brake Conversion Kits
(this kit will fit most after-market wheels 16" or larger
For the ultimate in serious performance, this kit uses a custom-modified RRS Cobra 4 spot billet calliper. It's absolutely the most advanced braking system available for muscle cars. The mini bridge allowing rapid heat disbursement. This brake package includes the latest Ultra Ceramic friction technology which gives ultra fast stopping power, consistent braking performance, low dust and low noise.
2) BUICK Disc Brake Conversion Kit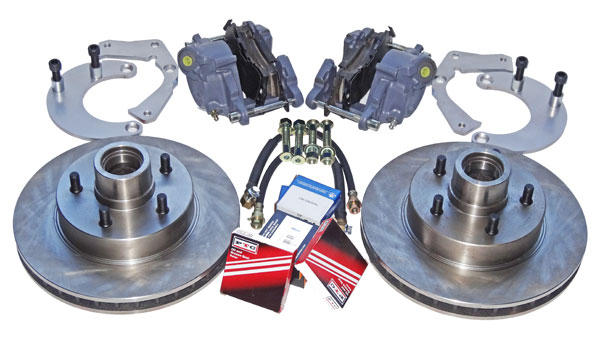 (this kit will fit all 15" factory rims)
These powerful calipers and large rotors are designed to stop 2 ton+ cars and trucks but yet compact enough to fit factory 15" rims without any modifications to your vehicle or the need for wheel spacers. Spare parts and pads are readily available.
Computer designed and precision waterjet cut brackets.


Easy to fit.